May 18 2016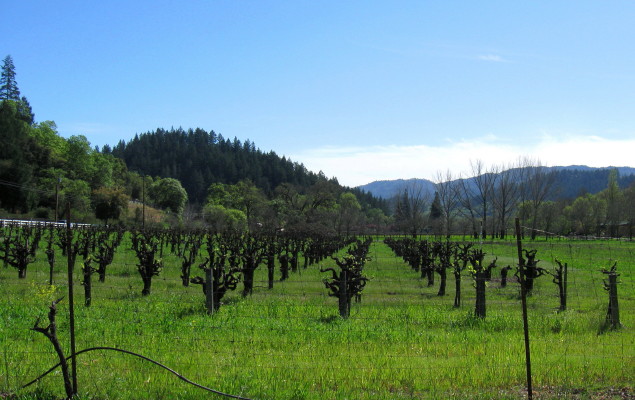 Spring has previously struggled to start in the East but with temperatures slowly inching upwards, the afternoons are warmer and the sun teases of sun tans and summer gardening.
Even though most of us are still a few weeks away from all of the wonderful things that summer can offer, there are still ways to enjoy certain combinations of flavors which capture that delicate seasonal moment when winter gives way and spring takes over.
Asparagus is such a wonderful spring vegetable and it is now when it is its most tender and brightly flavored.  It can be added to so many dishes or as a simple side dish, but I have been wanting to add it to a flat bread pizza.  A flatbread pizza in the oven with the right combination of flavors takes simple to great and is more than satisfying to the palate.
A flatbread crust is brushed with some specialty olive oil from California.  The oil naturally has flavors that remind one of the vegetable garden.   Thinly sliced crimini mushrooms and garlic are added.   Asparagus sliced in half and then on the diagonal are tossed with thinly sliced shallots, lemon zest and a splash of lemon juice.  Combined with chopped fresh sage and rosemary, shaved parmesan and torn dry coppa, this is a flatbread that is filling, satisfying and wonderfully savory.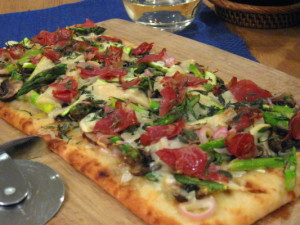 The flavors in this flatbread pop and continue to linger in layered dimensions long after the meal ends.  They linger in a flirtatious way that is savory and delightful which remind you and your guests just how wonderful that meal was.
To pair with the flatbread, it is seasonal and timely to select a Viognier.  Viognier, a white wine varietal, has a wonderful spring-like perfume, is far more fragrant than the other white wine varietals and offers clean flavors such as peach, lemon, melon or nectarine.  Pine Ridge Winery in Napa Valley makes and distributes throughout much of the United States an affordable Viognier blended with Chenin Blanc.  Prior to Chardonnay's vineyard domination in the 1980's, much of Napa Valley grew Chenin Blanc grapes and made crisp, pleasant and bright white wines offering a traditional base flavor of pear.   When Chenin Blanc meets Viognier, the combination is bright, vivacious and flavorful.   Pine Ridge's Chenin Blanc-Viognier blend is as easy going as it is dynamic.  The flavors are bright, bouncy and welcome spring afternoons in the bright sunshine.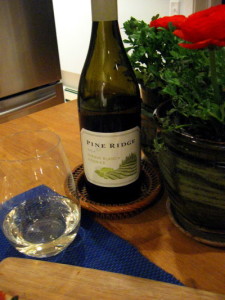 When the wine is paired with the flatbread, all of the flavors in the flatbread and the wine stand out crisply with individuality but comingle artfully.
In the end, this is a wonderful pairing whether as a meal or appetizer when entertaining friends.  Your guests will expound upon what they taste, readily compliment you and more importantly, they will smile in delight with this pairing.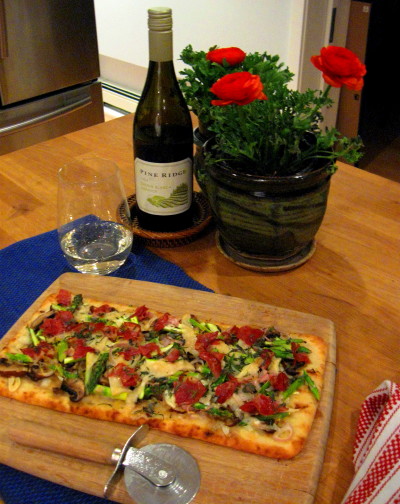 Comments Off on Spring Seasonal Flavors & Viognier